As the national Clenergy specialist covering the UK, it is always nice to hear about installation projects closer to home. Thanks to Synergy Power for sharing the photos of their successful installation at the College in Northampton in the Summer which used our popular, Clenergy Klip-Lok standing seam clamps.
Our easy-to-install, robust non-penetrative clamping system provides a cost-effective mounting solution for UK solar panel installers.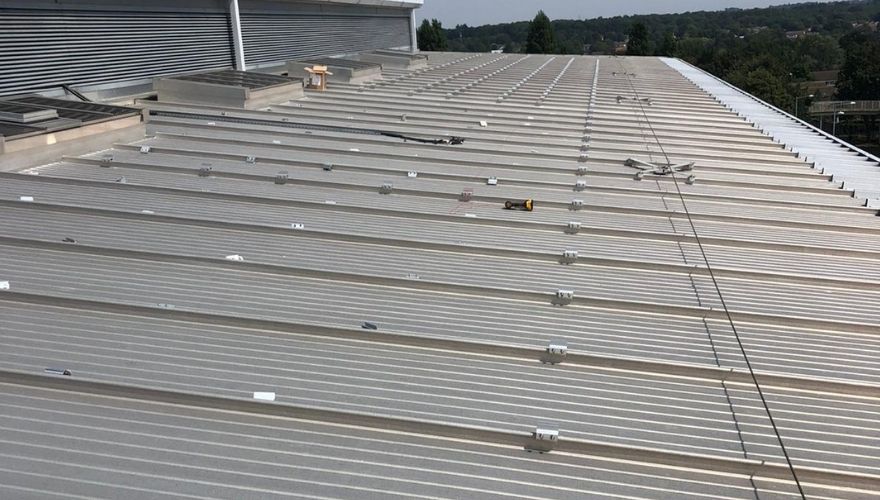 To find out more about the Clenergy Klip-Lok range of clamps for standing steams, speak to the leading Clenergy UK experts at Genesis on (0) 808 275 9955 or contact us online via our enquiries page.