Solar Tripod is a flat roof or ground mounting solution that allows you to perfectly utilise small areas. The pre-assembles Tripod supports maximise your space with portrait-orientated PV modules. The T55 rail is designed to cover large spans reducing the number of Tripod supports required.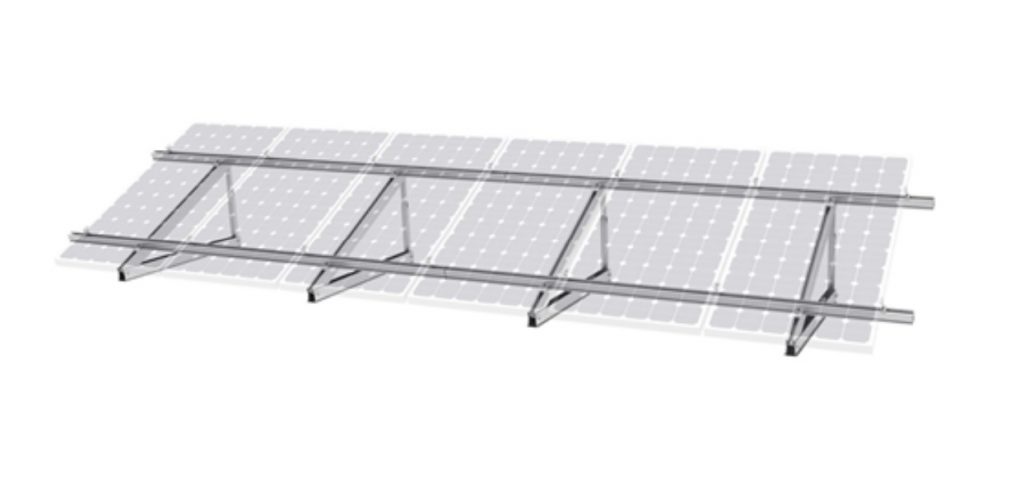 Check out our Tripod Solar Panel Mounting System brochure for more installation guidance.
Solar Tripod features and benefits
Simple and Fast Installation
Pe-assembled Tripod supports simply need to be unfolded and secured to the roof structure or ballast with simple fixings. The T55 rail is designed to cover large spans reducing the number of supports required. These features result in a fast easy and cost-efficient installation.
Built to Last
Tripod supports and components materials are manufactured from stainless steel (SUS304) and AL6005-TS aluminium with 10µm adonisation thus eliminating any corrosive reaction in the harshest of environments.
Fully adjustable from 15°to 30°
Tripod supports tilt angles are fully adjustable from 15 degrees to 30 degrees. One unit whichever angle you require.
High Performance
Tripod T55 rail will span up to 2.4 metres at wind speeds of 23m/s (storm force) and maximum snow loading of 0.05 KN/m. This extends the spacings of the Tripod centres saving time and money.
Uncompromising Quality
Tripod is manufactured from high-grade anodized aluminium. Strict quality control over materials and finished products ensures optimum strength and long life for your installations beyond that of your PV modules.
10 Year Warranty
For your peace of mind.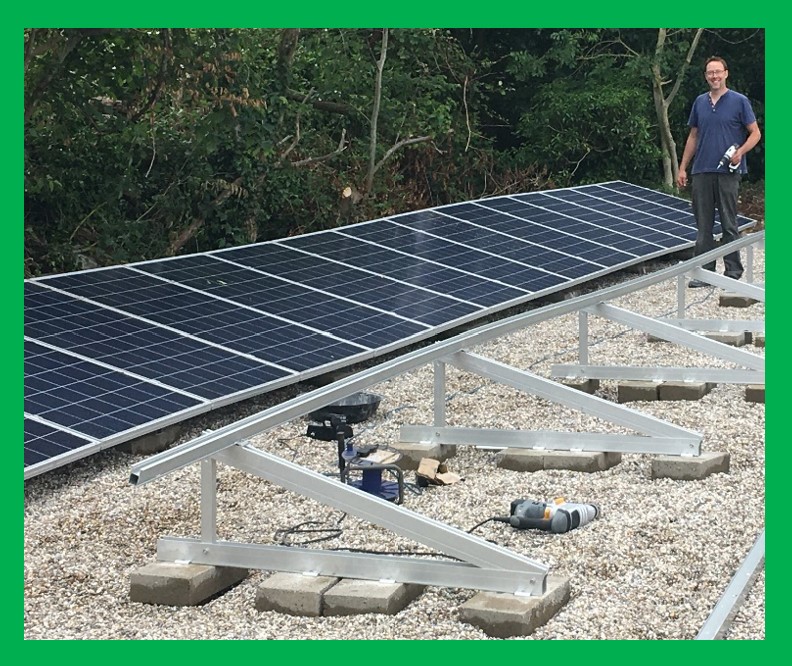 What Next?
To find out more about our Solar Tripod Flat Roof or Ground Mounting System call us at +44 (0) 808 275 9955 or email sales@genesis-solar.co.uk