A G-Flat ballasted flat roof system is an exciting new collaboration between Clenergy and Genesis launched in 2021.
G-Flat is not just the right product for the right job (in this case flat roofs), but as with all our systems, it's the perfect product for the perfect job.
G-Flat is a versatile concept for either traditional south-facing arrays or the more commonly selected East-West orientations. The robust design is easy to use and can be adapted from 10° to 15°.
It is an efficient low ballast weight system.
G-Flat Roof Solar Power Mounting System Overview (South facing 10o)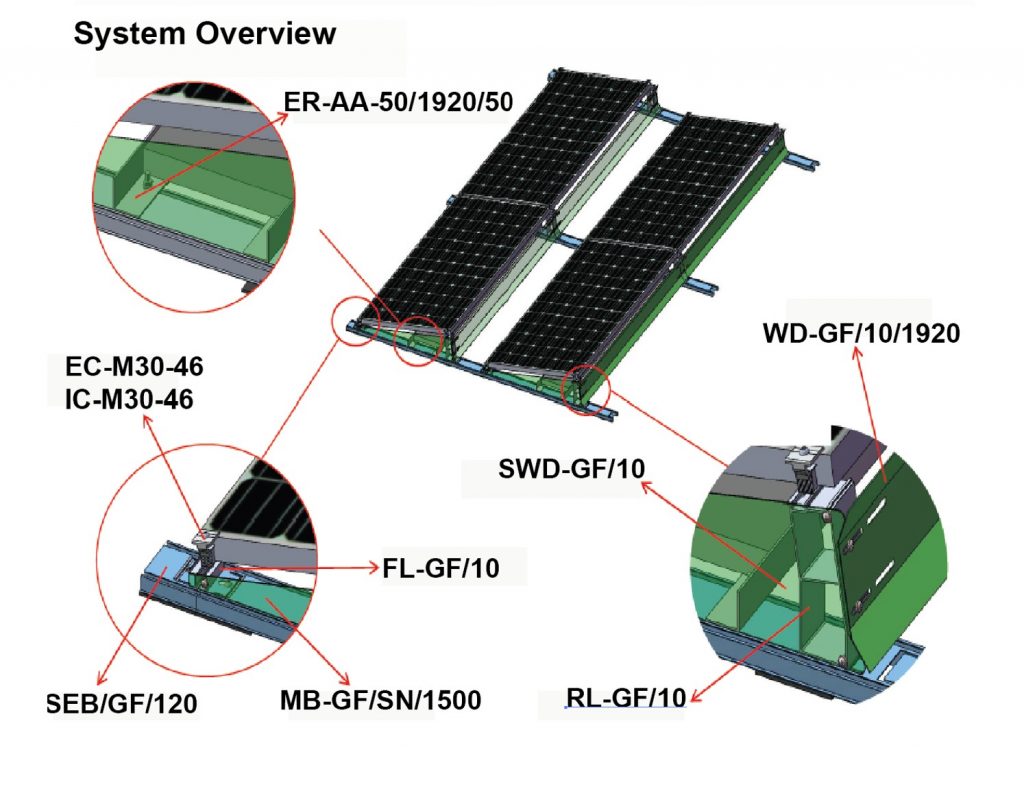 What Next?
To find out more about our G-Flat ballasted flat roof system call us at +44 (0) 808 275 9955 or email sales@genesis-solar.co.uk