G-Flat ballasted flat roof system is the first exciting new development between Clenergy and Genesis collaboration to be launched in January 2021.
G-Flat will not just be the right product for the right job (in this case flat roofs), but as with all our systems, it will be the perfect product for the perfect job.
G-Flat a versatile concept for either traditional south-facing arrays or the more commonly selected East-West orientations. The robust design will be easy to use, can be adapted from 10°to 15°.
It is currently undergoing wind tunnel testing and being perfected so that it will be an efficient low ballast weight system. More detail coming soon.
G-Flat Roof Solar Power Mounting System Overview (South facing 10o)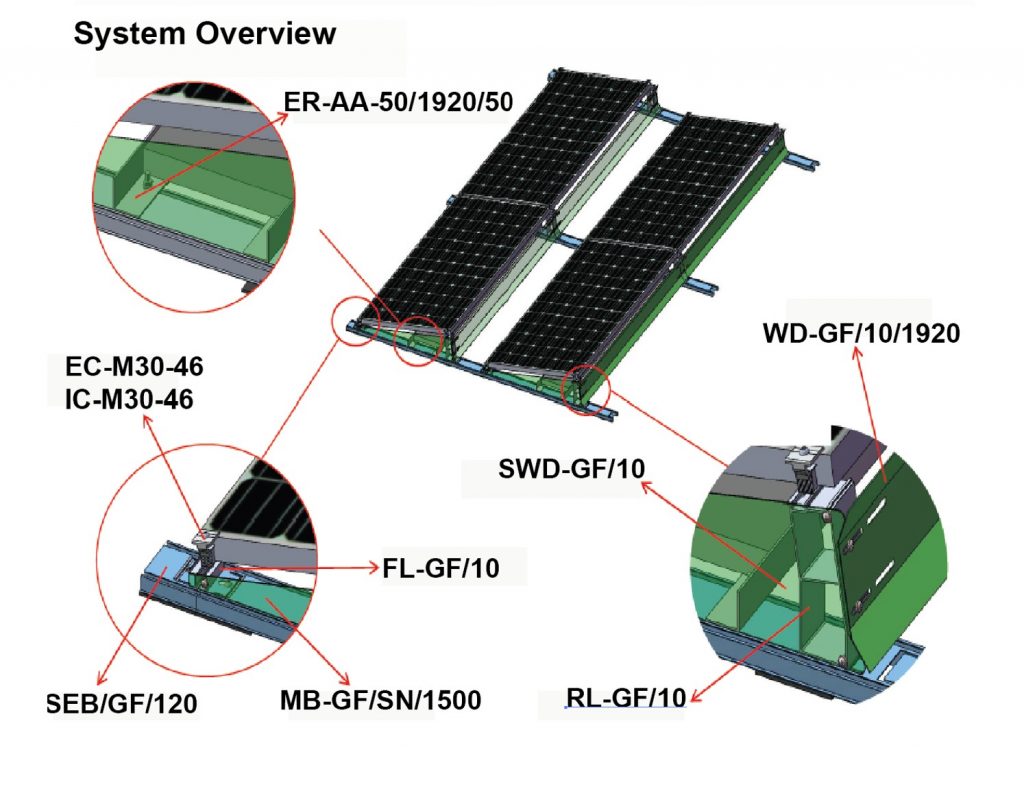 What Next?
To find out more about our G-Flat ballasted flat roof system call us on +44 (0) 1604 877573 or email sales@genesis-solar.co.uk