We are delighted to share details of the new Clenergy EZ Shade carport mounting system. This attractive all-in-one solar parking solution provides robust solar panels support as well as a vehicle shelter.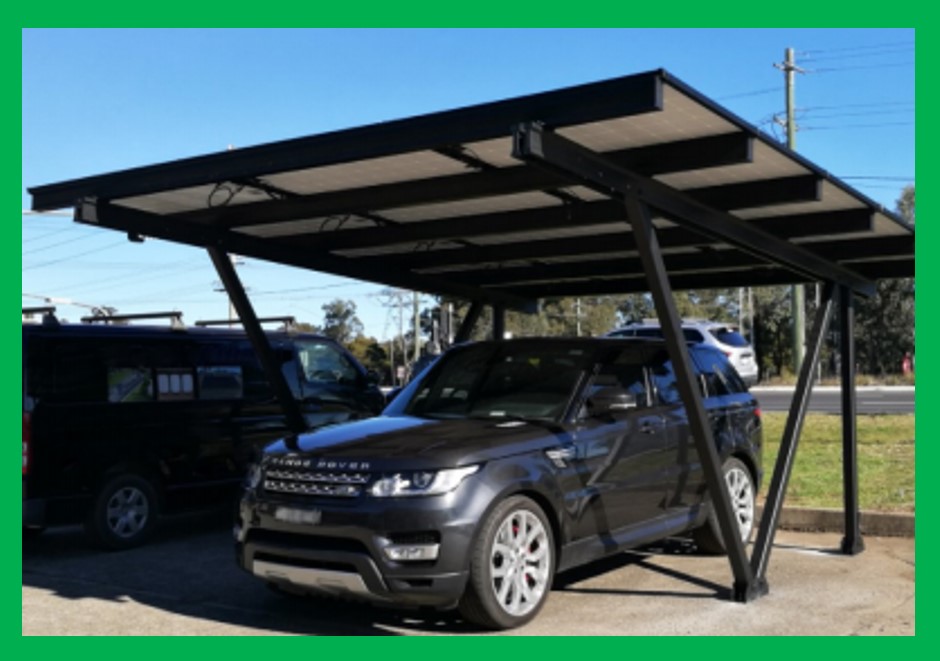 EZShade is adaptable for both small residential to larger commercial size carport projects. We can offer N-Shape or W-Shape supports. Both silver anodized and black anodized products are available. It can be used as a Carport with an EV charging point or a simple Solar Pergola offering both shelter and power.
The high-quality aluminium components and stainless-steel fasteners ensure a robust and reliable system.
To find out more about our Clenergy EZ Shade solar panel mounting system call us at +44 (0) 808 275 9955 or email sales@genesis-solar.co.uk