SolarRoof Pro™ is a roof-mounting solution suitable for all types of residential tile or slate pitched roofs. Using innovative PV-ezRack rail, Z-modules and roof hooks pre-assembled the unique ezClip rail connection system, this roof-mounting system is one of the most versatile delivering a very fast, safe and cost-effective solution to installers.
SolarRoof Pro™ Pro roof hooks are manufactures from high-grade stainless steel and the aluminium components are all anodised forming a hard protective shell. Anodization is not just an aesthetic benefit but insulates the aluminium against galvanic corrosion caused between dissimilar metals and alloys. It also protects the aluminium against aggressive atmospheres such as sea air or ionic compounds caused by pollution.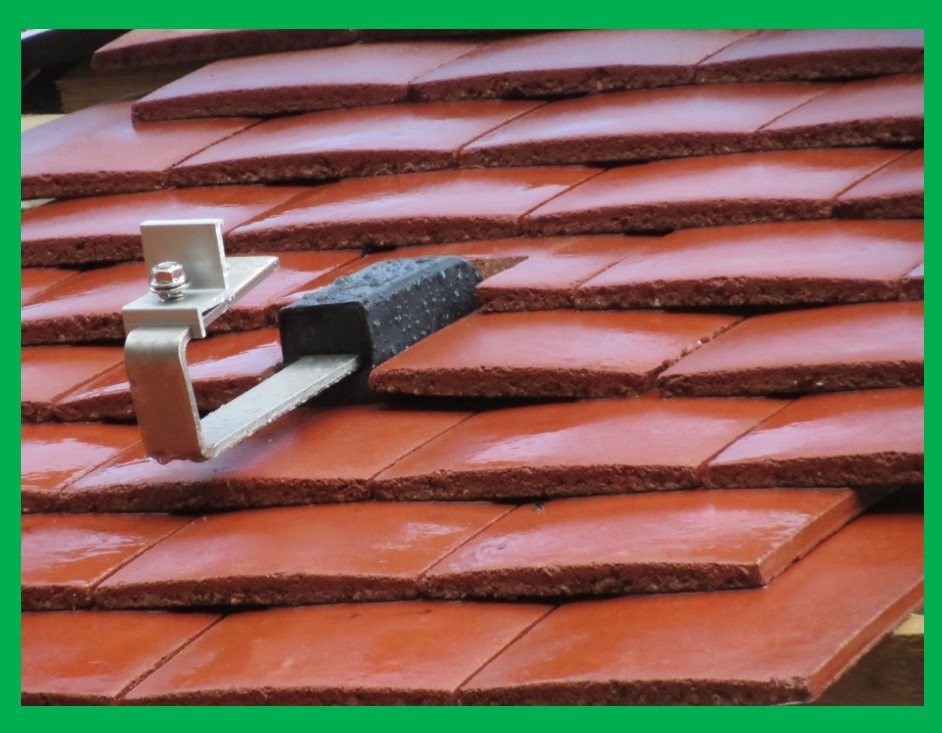 PV-ezRack SolarRoof Pro Features
SolarRoof™ is designed for residential and commercial slate or tiled roof
Simple and Fast Installation
Using Clenergy innovative Z-module technology to easily attach the Solar PV modules and our unequalled pre-assembled pre-attached ezClip to effortlessly click the rail to the roof hooks makes installation a breeze saving time and money.
Built to Last
Not all our competitors' roof hooks are stainless steel and most competitor aluminium components are not anodised as standard (if at all). With Clenergy you can depend on a durable, strong, maintenance-free solar installation with an extended lifespan beyond that of the PV panels themselves.
It is also designed to withstand anything the UK climate can throw at it and easily resists hurricane-force winds which are in excess of 75 m.p.h.
Heat Dissipation
SolarRoof Pro is designed for optimal heat dissipation. It sounds counter-intuitive but solar panels like to run cool, power output will fall off above 25°C. This is why we prefer "on-roof " to "in-roof" mounting. SolarRoof Pro is designed to allow cooling airflow around the PV modules to keep them at optimum efficiency.
Great Compatibility
A universal roof mounting system, SolarRoof Pro is suitable for most slate and tiled roofs and compatible with most of the framed and unframed solar PV modules on the market. It is compatible with Solar Limpets and Solar Slate Plate. It is also available for black or silver-framed modules.
Versatile Application
A straightforward system designed for portrait and landscape orientation; SolarRoof Pro is suitable for most residential roof applications up to a 60°roof pitch and a maximum height of 20metres. It can accommodate all sizes and thicknesses of PV modules.
Uncompromising Quality
SolarRoof Pro only uses high-grade anodized aluminium and stainless-steel components to international standards. Strict quality control over materials and finished products ensures optimum strength and long life for your installations.
10 Year Warranty
Clenergy provides a 10-year product warranty for your peace of mind. It has been independently tested by the Building Research Establishment (BRE) and has been awardee Microgeneration Certification Scheme (MCS) certification.
Clenergy SolarPro Components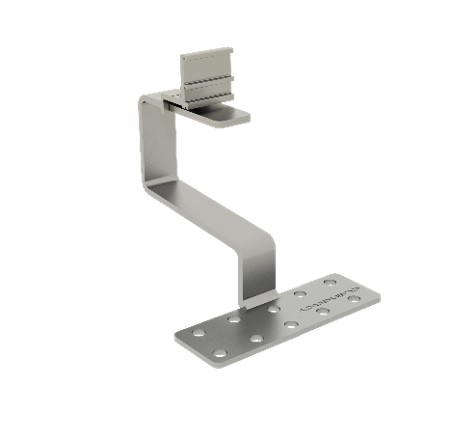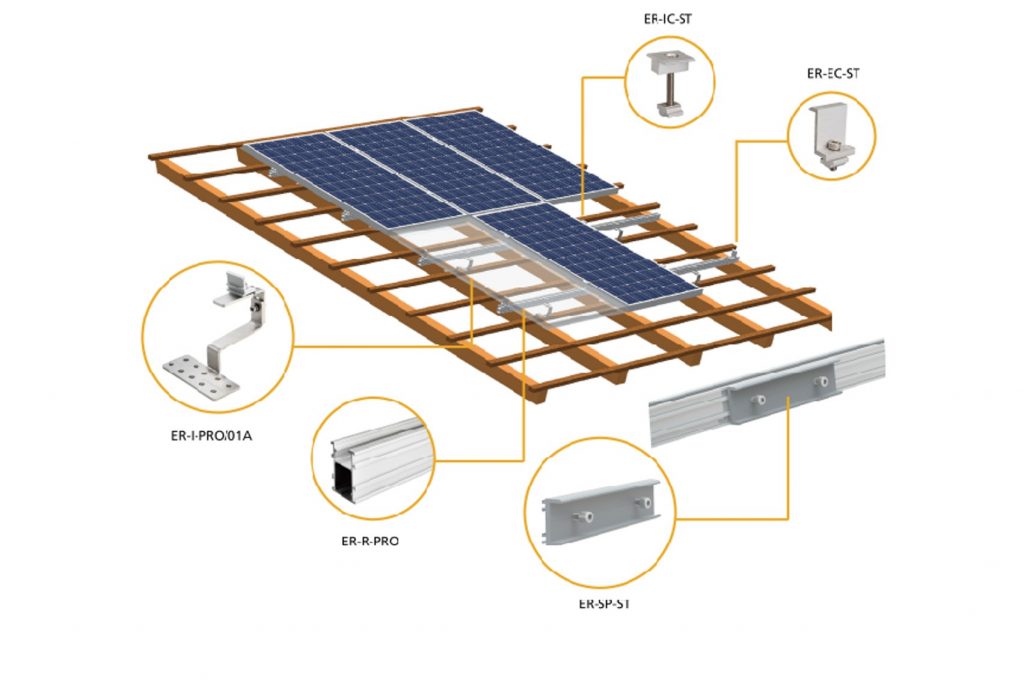 What Next?
To find out more about our pitched roof solar panel mounting system call us on +44 (0) 1604 877573 or email sales@genesis-solar.co.uk