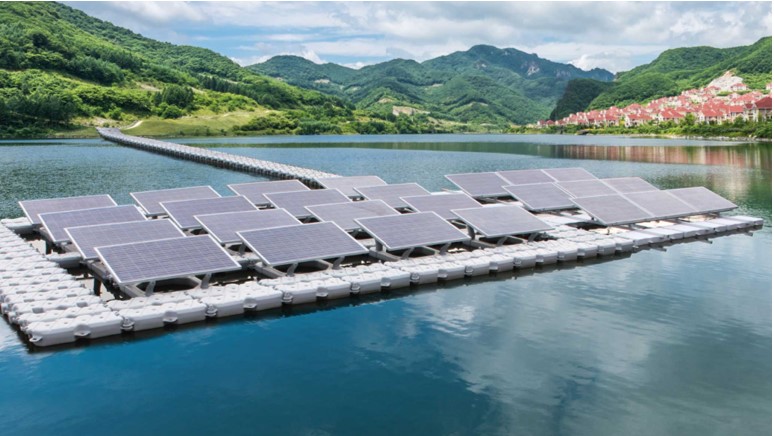 Solar Float II is the water-based floating solar system for lakes and ponds, designed for landscape mounting at 10°, 15° or 20.
This patented design helps maximise energy output and is anchored against winds. The combination of anodized aluminium supports and HDPE floats ensures a robust and durable solution.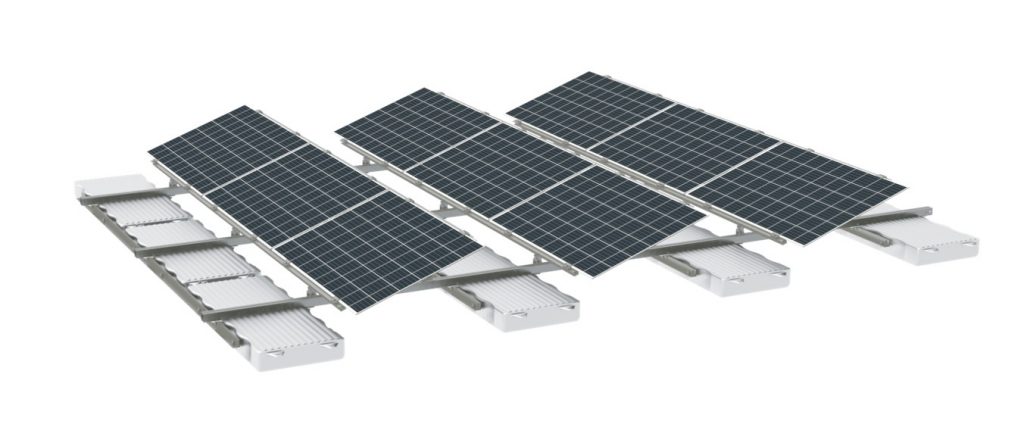 Solar Float–II features and benefits
Simple and Fast Installation
Designed for Landscape orientation at 10 15 or 20 or Solar Float-II is easy to install and maintain.
Built to Last
Manufactured from high-quality structural grade anodised aluminium with HDPE floats it is durable and has a very long service life. 
Maximum Energy Output
Solar Float -II maintains a clear area below the PC modules and does not interfere with reflected light on the underside ensuring maximum energy efficiency.
Excellent Wind Resistance
Solar Float II is designed to be stable under strong wind and to minimise the transfer of pressure to the interlocking support base floats.
What Next?
To find out more about our water-based floating solar panel mounting system call us at +44 (0) 808 275 9955 or email sales@genesis-solar.co.uk