Why Protect your Solar Panels Against Debris and Pests?
When the natural ventilation beneath solar panels becomes restricted by twigs, leaves and nesting material temperature can rise to impair the performance of your PV panels.
Solar panels are at risk of damage that give rise to faults that adversely affect the lifespan of panels. These faults may result in earth leakage problems. The inverter could detect resistance errors and close the system down as a built-in safety mechanism or in extreme cases even cause a fire!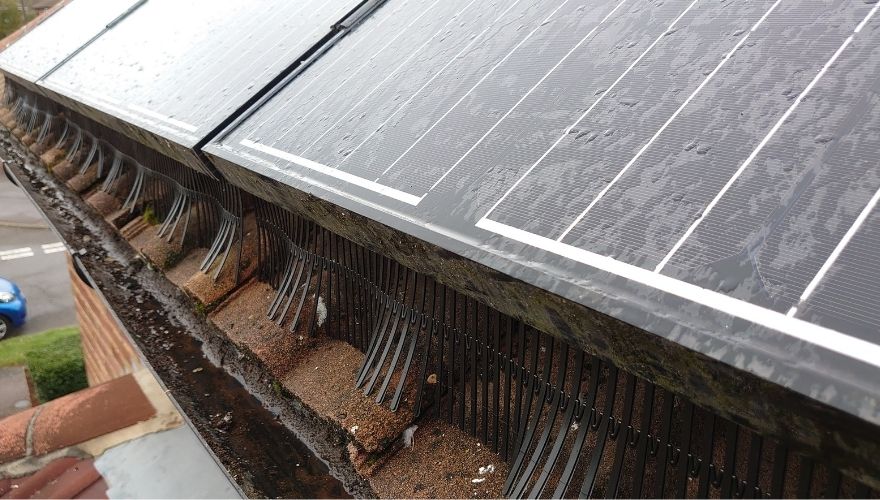 Nesting detritus below the panels can be a health risk and encourages efficiency inhibiting waste to the surface of the panels. Pests are a detrimental threat to the functionality and longevity of solar panels and should not have any chance to accumulate beneath them.
To find out more about our Solar Panel Trim accessory call us on 0808 275 9955 or contact us online.